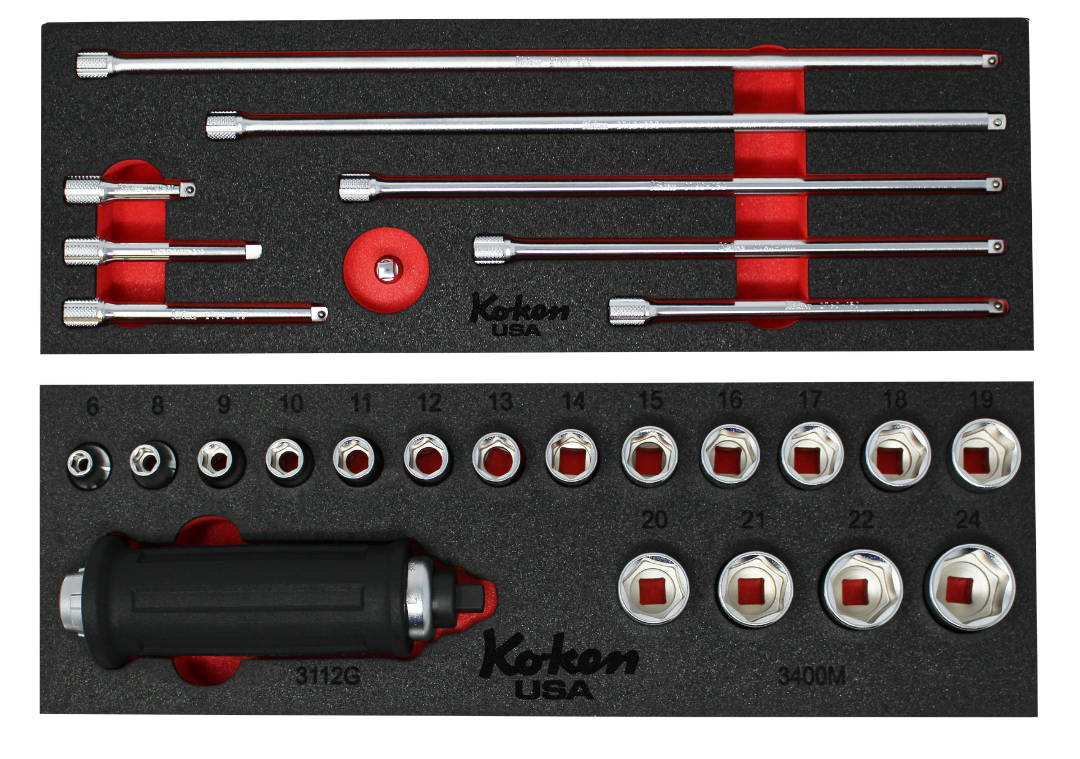 How foam boards are done.
The foam used in each Ko-ken Foam board is called Zotefoam. Zotefoam is closed cell and cross linked polyethylene foam: This means the material does not absorb moisture and can be cleaned in a part cleaner or with aggressive solvents. ​These foam boards can be dipped in oil or grease and then easily cleaned.


Each board is custom milled on a CNC milling machine and then laser engraved with Ko-ken's logo. This process is custom for each project and therefore lead time for these boards can be 5-6 weeks.
Custom boards can be requested.
The foam is milled in the United States
Who manufactures our foam?

The acronym for OSAAP is similar to 5S, as it focuses on order and quality management. The goal of shadow board designs, is to keep tools organized and accounted for. Whether it be the aerospace industry, field service technicians, doctors, or even the everyday mechanic, keeping tools organized and accounted for is vital. OSAAP's custom design software, web portal, and machines, aid them in creating the perfect shadow board for each individual that crosses their path.