The Automotive mechanics new standard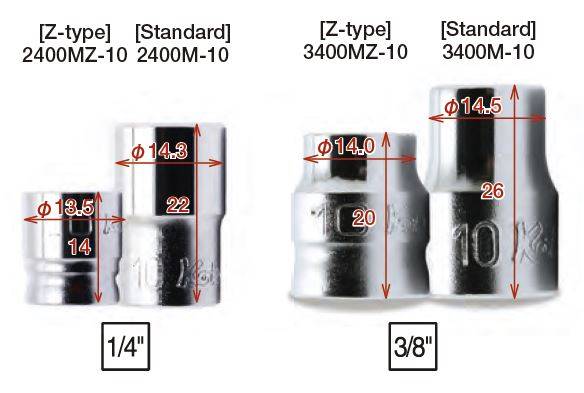 Koken Z-Series is designed for lower profile applications in difficult to get to locations.

The Sockets within the Z-Series line are thin-wall and shorter in height than standard sockets. This development took place to ensure that our sockets could fit into any situation they need to. Note that the compact design does not sacrifice quality nor strength of the sockets.
We, at Ko-ken, developed a new design for the interior of our Z-Series sockets. One that holds its paired male square drive and ball bearing in place tighter in comparison to the standard design. Our new interior design places increased tension on the ball bearing creating a tighter more secure hold for reduced movement/wobble.